As the era of social distancing is running around in the world and applying more than a lip balm or mascara is not worth the current time. Also, within the time period of lockdown, your makeup kit does not get anything more than dust.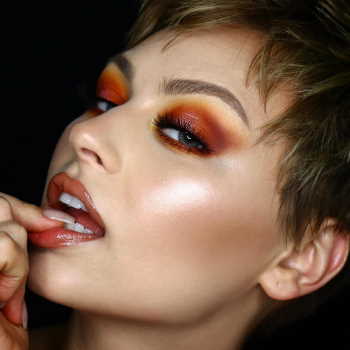 But in some of the cases, people are looking at this thing as an opportunity and trying new fashion trends while spending time with their family members. Here in this article, we tried to make your process easy with our makeup trends to try this autumn.
Disco Ball Eyes- In the world of fashion, glittering eyes hold a very special case as the number of designs and patterns is very limited in it and most of the people do not have proper knowledge about how to apply it. However, if you follow some good fashion trends then it would become quite easy to glitter your eyes and have a sip of wine while sitting on the couch. Along with the glittering eyes, you can also give the touch up of long mascara, which gives you an extraordinary look.
Retro Blue Eyeshadow- Having blue colour over eyes makes you look bold and sashay but at the same time, it would give you an extra level of fashion. In this type of fashion trend, the individual needs to be very specific about the colour combinations and retro blue is one of the best-suited colour combinations that is recommended by most of the fashion influencers.

Floating Liner- As we all know that liner is one of the must included parts of your makeup kit as it is something that will glorify your looks and make it a little bolder.
Conclusion
With the final words, we conclude that here in this article we have included some of the important information which is related to the autumn makeup ideas 2020.